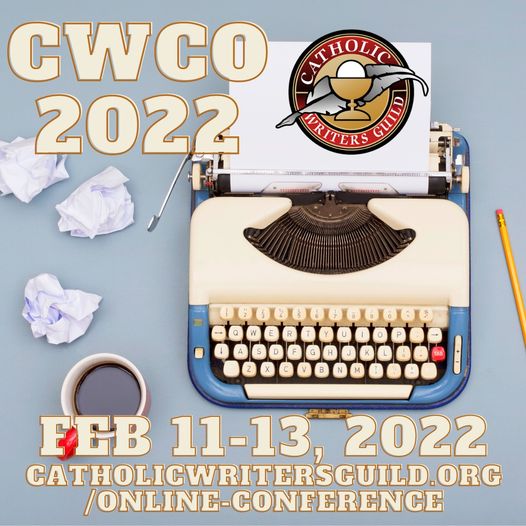 I've lost count of how many times I've presented at the Catholic Writers Guild Online Conference, but it's so much fun and so full of great presentations that I'll be there again from February 11-13. My own panel will be Saturday, Feb. 12 at 1:30 pm Eastern Time–Harrowings: Trauma and Darkness in Catholic Fiction.

Murder. Rape. War. Terrorism. Genocide. Deliberate evil is a fact of our fallen world, and fiction holds the power to help us confront it through catharsis, empathy, and grace. But as a writer, what does it take to depict true evil? Are there lines we should not cross? What is the spiritual and emotional toll of entering deeply into the stories of characters who live through atrocities, either as the victims or the perpetrators? When is graphic violence gratuitous, and when is it a necessary component of art? How do we judge? Join seasoned authors Matthew P. Schmidt, J.B. Toner, and Karen Ullo, with moderator Dr. William Gonch of the Scala Foundation as we explore the dark side of the fiction writer's craft and its ability to shine true light.
Sounds fun, right? I will also be hearing pitches on behalf of Chrism Press during the week following the conference, so if you've ever wanted me as your editor, here's your chance!
Register here (use the sidebar) to join us for a great, insightful weekend!