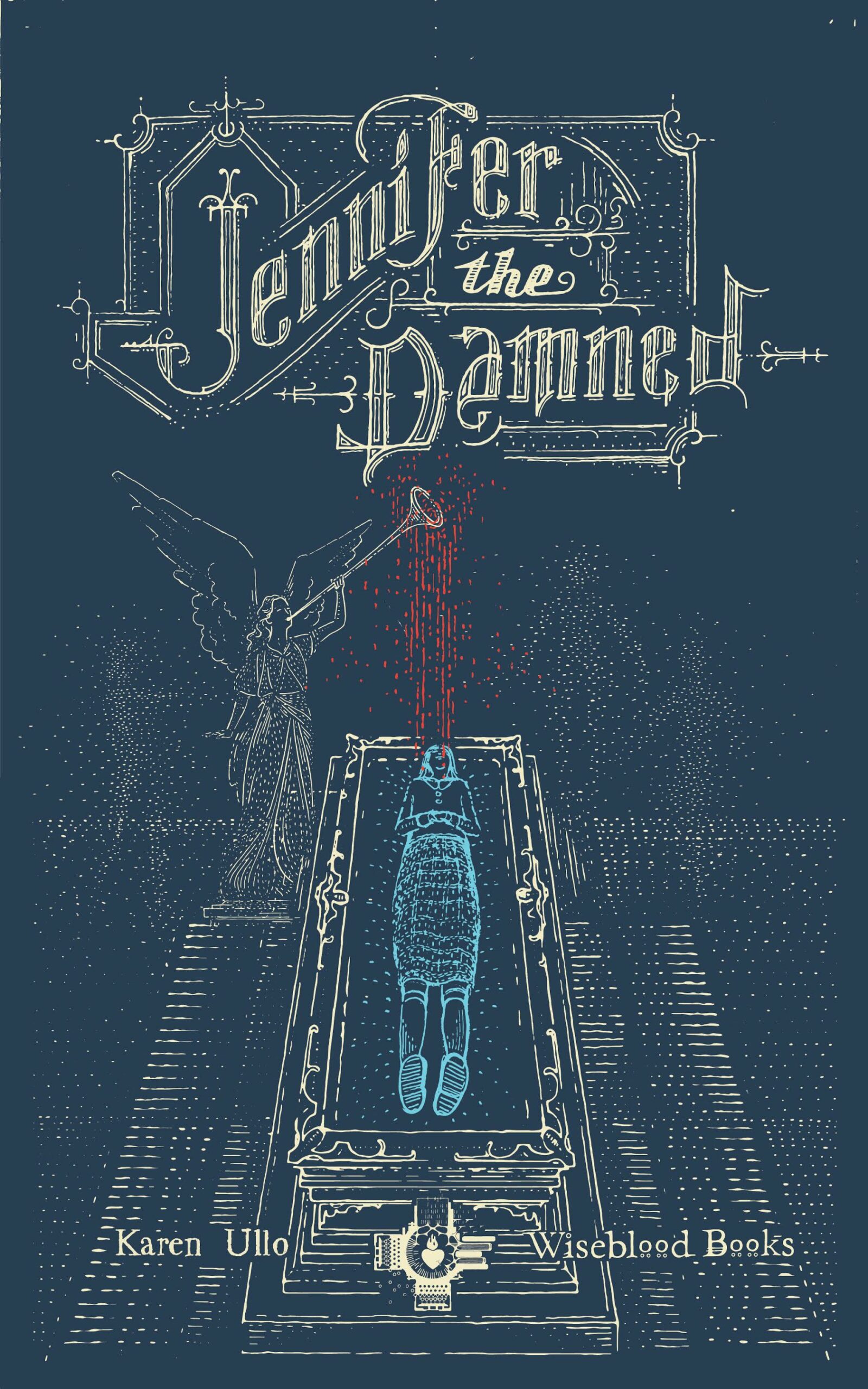 When a sixteen-year-old orphan vampire adopted by an order of nuns matures into her immortal, blood-sucking glory, all hell literally breaks loose. Yet with every rapturous taste of blood, Jennifer Carshaw cannot help but long for something even more exquisite: the capacity to experience true love. As she struggles to balance her murderous secret life with homework, cross-country practice, and a new boyfriend, Jennifer delves into the terrifying questions surrounding her inhuman existence, driven by the unexpectedly human need to understand why she is doomed to a life she never chose.
A fast-paced horror novel which is also funny, intelligent, and spiritually deep… It is rare to find a book of this calibre.
…a gripping read that reminds us why the preternatural is a dramatic field for our enjoyment and (dare we say it!) moral growth.
Exclusive Excerpt from Jennifer the Damned
I started walking, looking through car windows at the faces of the drivers, wondering if one of them would be the first. As much as I hated the thought of killing, I had no other choice. I had read books where vampires chose to drink animal blood instead of human. My mother said she had tried it when she got a hankering to visit Antarctica. Penguins turned out to be "about as nourishing as dust," and she fled back to South America, half-starved. She tried it again when she decided to explore the Amazon, but none of the myriad creatures living in its unprobed depths could quench the fire of her thirst. If it had not been for an undiscovered tribe of natives, my mother said she would have died.
Yes, died. Immortality is fickle that way. Vampires are like giant sequoias: capable of withstanding ages so protracted only geologists could measure them, but a drought or a chainsaw could end that, no problem. I would either drink human blood or die. It had occurred to me that the blood bank offered a non-lethal option for sustaining my life, but they would hardly just whip up a blood smoothie, extra platelets, whenever I felt a bit peckish. I dodged a minivan on a bridge with no shoulder and thanked God that I did not have a soul. Without it, at least I would not face hell just for serving up Sunday brunch.