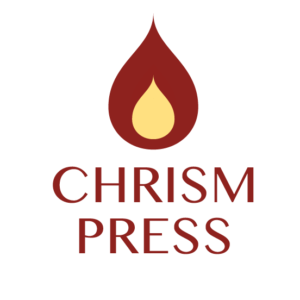 Hello, Dear Readers! If I've been quiet for a while, it's because I've been busy writing, but also launching an exciting new venture called Chrism Press!
Chrism Press is a brand-new imprint of
WhiteFire Publishing
dedicated to stories informed by Catholic and Orthodox Christianity that may not be able to find a home in either mainstream secular or Christian (Evangelical) presses. We are thrilled to announce that we are open to queries to adult and young adult fiction in all genres!
What is Chrism Press looking for? To quote our mission statement:
"Whether Christian themes are presented overtly, subtly, or symbolically, Chrism Press seeks Spirit-filled fiction in all genres. We are not afraid of darkness; we enjoy the strange and the weird, as well as humor, romance, adventure, and fun. We strongly believe that fiction should never be boring."
The story behind Chrism Press dates back years, but the short version is that my friend and fellow editor,
Rhonda Ortiz
, and I have dreamed of "someday" opening our own publishing venture… and meanwhile Rhonda's college friends, David and Roseanna White, wanted to expand their existing Christian press to include Catholic and Orthodox perspectives. So "someday" is now, and we couldn't be more excited!
Please help us spread the word to both writers and readers who are interested in great stories told from Catholic and Orthodox perspectives!