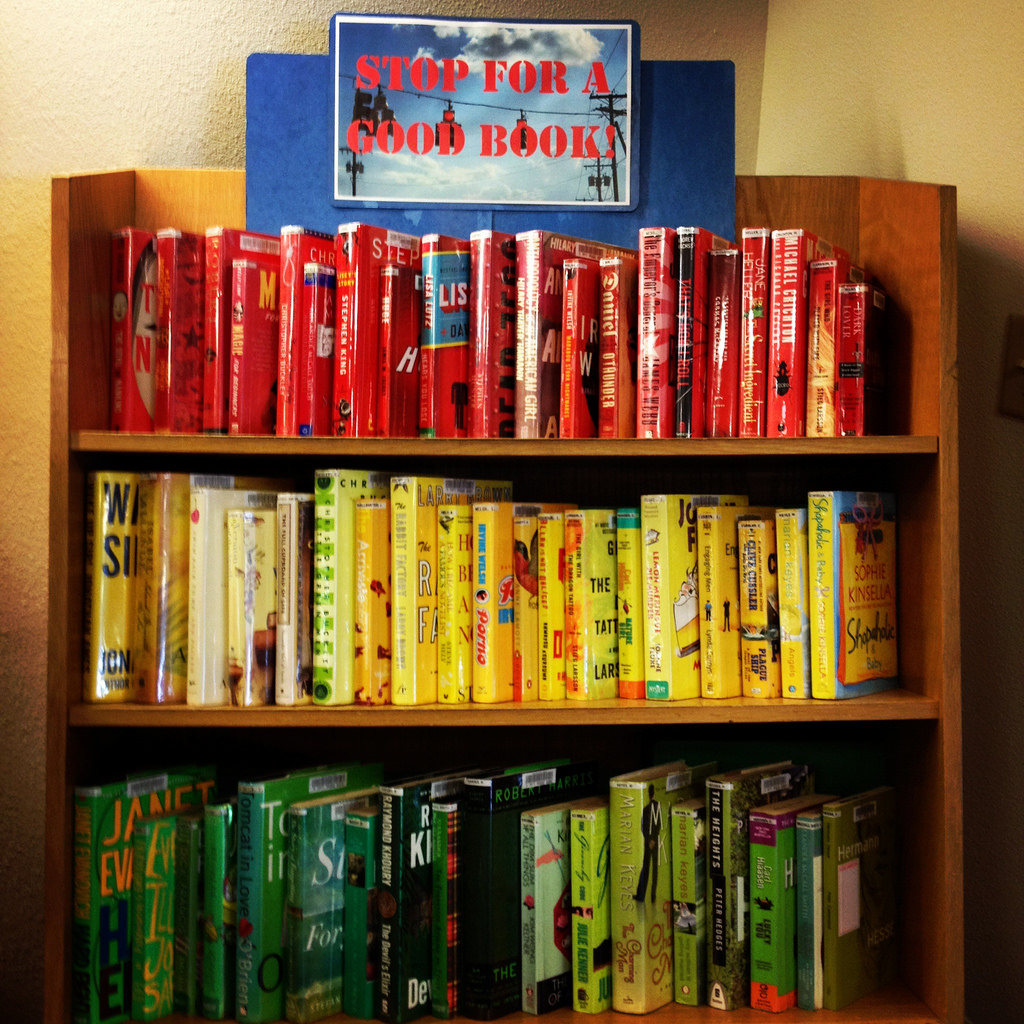 There's been an awful lot of ink spilled about the rebirth, revitalization, and re-enchanting of Catholic literature in the last several years, complete with the proliferation of journals, publishing houses, and conferences. But did you know there has also been a similar effort to revitalize the marketing and availability of Catholic fiction? Several new ventures have emerged to help readers—as well as parents, teachers, and librarians—connect to all the good work being done in the name of Catholic fiction. Below are the ones I know about. If you know of any others, please spread the word in the comments!
Cathy Gilmore is in the process of building a platform to connect media consumers of all ages to books, movies, and other media that promote one simple thing: virtue. Her vision is comprehensive, looking to serve all ages and genres, including everything from boutique small press fiction to Hollywood blockbusters. Virtue Works Media will eventually bring its catalog directly into parishes, Catholic schools, parish schools of religion, conferences, and anywhere else Catholics gather. Cathy is on a mission to make sure Catholics know they can get their entertainment from a Catholic source and still find works of the very highest quality.
As a start, she's put together Five Fave Top Ten Lists of books and a few movies for ages preschool through adult. I've read enough of the books to know, these are good lists.
Lizette Lantigua is determined to oust Scholastic from Catholic schools by creating Good News! Book Fair. She offers fairs at every level, from elementary through college, as well as fairs for Catholic parishes or organizations. The books cover every possible genre, fiction and non-fiction alike, hopefully replacing some of the vapid secular offerings with something better, in every sense of the word.
Catholic Reads is a brand-spanking-new program launched in 2017, designed to be the Catholic equivalent of BookBub. Every book they review must be offered at a significant discount to receive promotion through the site. Alyssa Watson and her team are a bunch of unabashed sci-fi/ fantasy/ horror nerds—in other words, my kind of people—but the site offers every kind of fiction, from picture books on up.
Catholic Teen Books is a co-op of about ten Catholic YA authors who write in a variety of genres. They also have a Facebook Page with a slightly broader membership, dedicated to promoting Catholic-themed fiction for middle and high school students.
Catholic Writers Guild Seal of Approval
The Catholic writers Guild Seal of Approval is designed to help Catholic bookstores find good work to fill their shelves, so it is geared toward retailers rather than readers. Some of the venues mentioned above use it as a shortcut to approving books for their own catalogs. You can find a list of books that have received it on Goodreads.
Happy Reading!
Karen Ullo is the author of two novels, Jennifer the Damned and Cinder Allia. She is also the managing editor of Dappled Things literary journal and a regular Meatless Friday chef for CatholicMom.com. She lives in Baton Rouge, LA with her husband and two young sons. Find out more at www.karenullo.com.