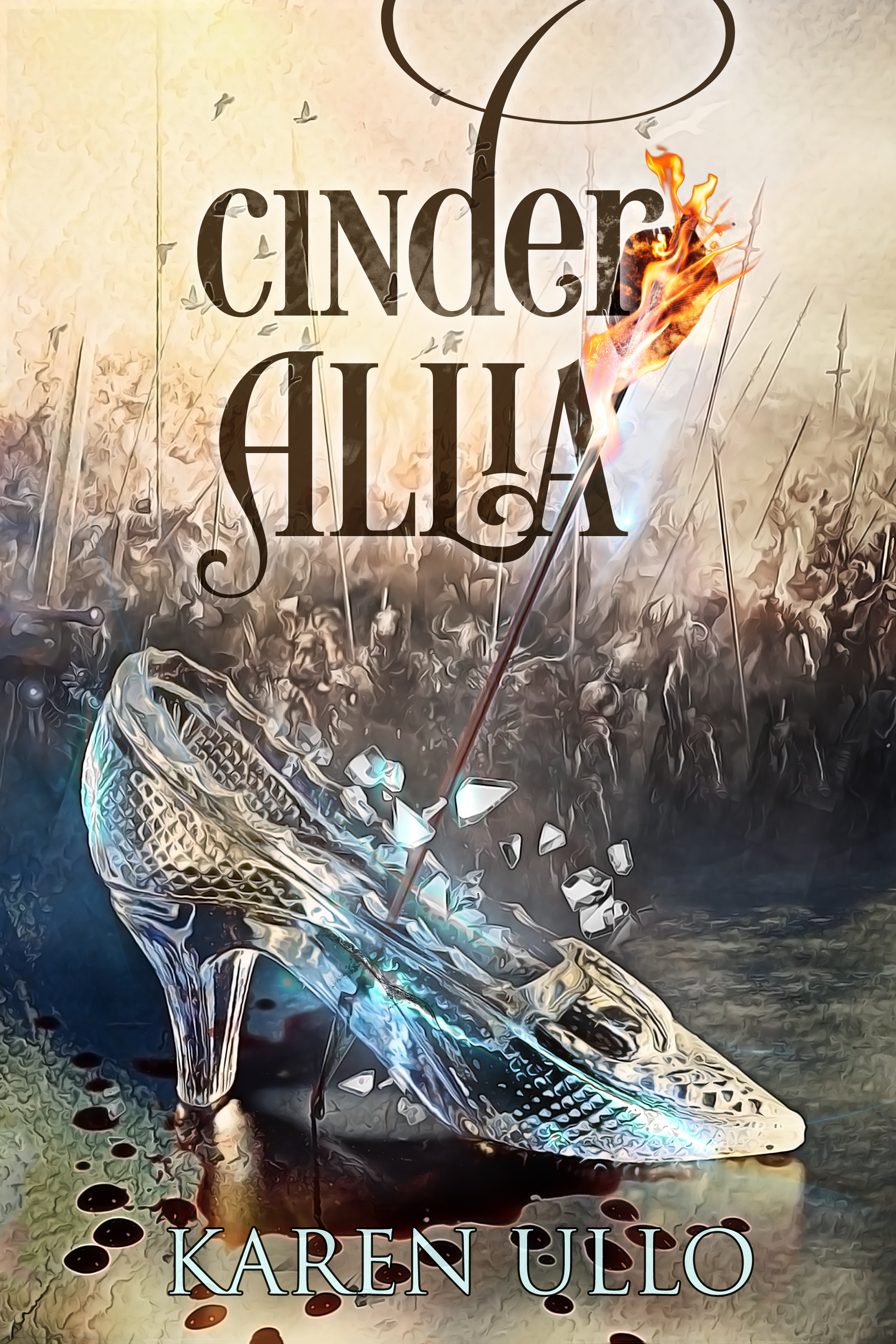 It's here! My second novel, Cinder Allia, is now available in print on Amazon and on all major eBook platforms. Here's what it's about:
Cinder Allia has spent eight years living under her stepmother's brutal thumb, wrongly punished for having caused her mother's death. She lives for the day when the prince will grant her justice; but her fairy godmother shatters her hope with the news that the prince has died in battle. Allia escapes in search of her own happy ending, but her journey draws her into the turbulent waters of war and politics in a kingdom where the prince's death has left chaos and division. Cinder Allia turns a traditional fairy tale upside down and weaves it into an epic filled with espionage, treason, magic, and romance. What happens when the damsel in distress must save not only herself, but her kingdom? What price is she willing to pay for justice? And can a woman who has lost her prince ever find true love? Surrounded by a cast that includes gallant knights, turncoat revolutionaries, a crippled prince who lives in hiding, a priest who is also a spy, and the man whose love Allia longs for most—her father—Cinder Allia is an unforgettable story about hope, courage, and the healing power of pain.
And here's what people are saying about it:
"A corrupt, disintegrating kingdom is made whole by a young girl wielding the sword of justice in this engaging fairytale about the dire costs of both love and hate. Karen Ullo's literary talent is captivating and thought-provoking, using symbolism and mystery to explore what keeps human beings in touch with the divine." – Kaye Park Hinckley, author of A Hunger in the Heart and Birds of a Feather
"A Cinderella story like you've never heard it before, Cinder Allia fills in a grim backstory to the famous Grimm fairy tale. This novel answers the burning question every reader has about the fairy tale: why would Cinderella's father allow her stepmother to treat her so badly? Ullo reveals Allia's stepmother's motives in keeping her in servitude and serves up a surprising twist in the form of a not-so-perfect Prince Charming." – Barb Szyszkiewicz, Franciscanmom
"With its fascinating characters and unexpected twists it turns the original Cinderella on its head. Definitely a must read." – Christina Weigand, author of The Palace of the Twelve Pillars
Happy reading!
Karen Ullo is the author of two novels, Jennifer the Damned and Cinder Allia. She is also a regular Meatless Friday chef for Catholicmom.com. She lives in Baton Rouge, LA with her husband and two young sons. Find out more at www.karenullo.com.