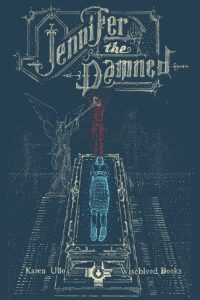 Catholic Reads has issued its Best of 2019 list, and Jennifer the Damned is their pick for favorite horror novel of the year! This is what they have to say:
Unlike other vampire novels, Jennifer the Damned treats death with the gravitas and consequences it deserves. Jennifer doesn't revel in killing people, but fresh human blood is the only thing that can sustain her. No "vegetarian" vampires here! The story doesn't hold back from how Catholic it is, either.
You can get your copy here, but don't forget to check out all of the other awesome winners, too!
Karen Ullo is the author of two novels, Jennifer the Damned and Cinder Allia. She is also the managing editor of Dappled Things and a regular contributor to CatholicMom.com. She lives in Baton Rouge, LA with her husband and two young sons. Find out more at karenullo.com.